ZANOTTI Renato Serpentina cal.12
---
Zanotti Renato serpentine sidelever 12 bore.
This side by side was built entirely by hand. Every single piece, which came out from the lathe and from the burr, has reached its final shape by the work of the rasp. Even the screws has been shaped and threaded one by one. The springs, the adjustment, the stock, the highly refined finish, everything following the old days rules. Folly? No, it is the challenge set by a gunsmith to himself. There were some old and just outlined Zanotti' actions and Jorio Farolfi, with the important know-how that he gained in many years of employment in the Renato Zanotti company, committed himself to bring into the world this creature.
You can read the history of this gun in the "Curiosity" section:
A side by side built by ancient hands.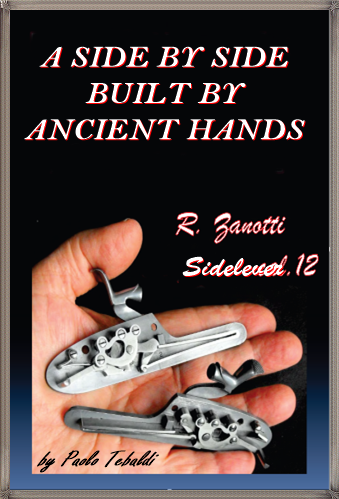 ---