PERAZZI- MAP – Brescia – Italy – DC3
---
BRAND: Perazzi MAP (BS) Italy
SERIAL N°: 40097 – Mod.: DC3
BORE: 12 (0,724 – 0,724)
BARRELS lenght and weight: 28 in – 3,04 lb
1st BARREL CHOKE: light full
2nd BARREL CHOKE: full
CHAMBER: 2,76 in
STOCK LENGTH: 14,8 in (right hand)
WEIGHT: 7,59 lb
MANUFACTURE YEAR: 1968
NOTES: Monobloc barrels with parallel lumps,  concave top rib, hand removable locks, ejectors, single trigger. Beavertrail fore-end, pistol grip grade 3 walnut stock.
Color case-hardened action, rose and scroll engraving.
In 1963 Ennio Mattarelli, shooter – gunmaker, met Daniele Perazzi, gunmaker – shooter, to make him build the gun he was thinking about.
So the MX8 was born from their knowledge and, after the gold medal at the 1964 Summer Olympics in Tokyo, it became the most wanted clay shooting gun.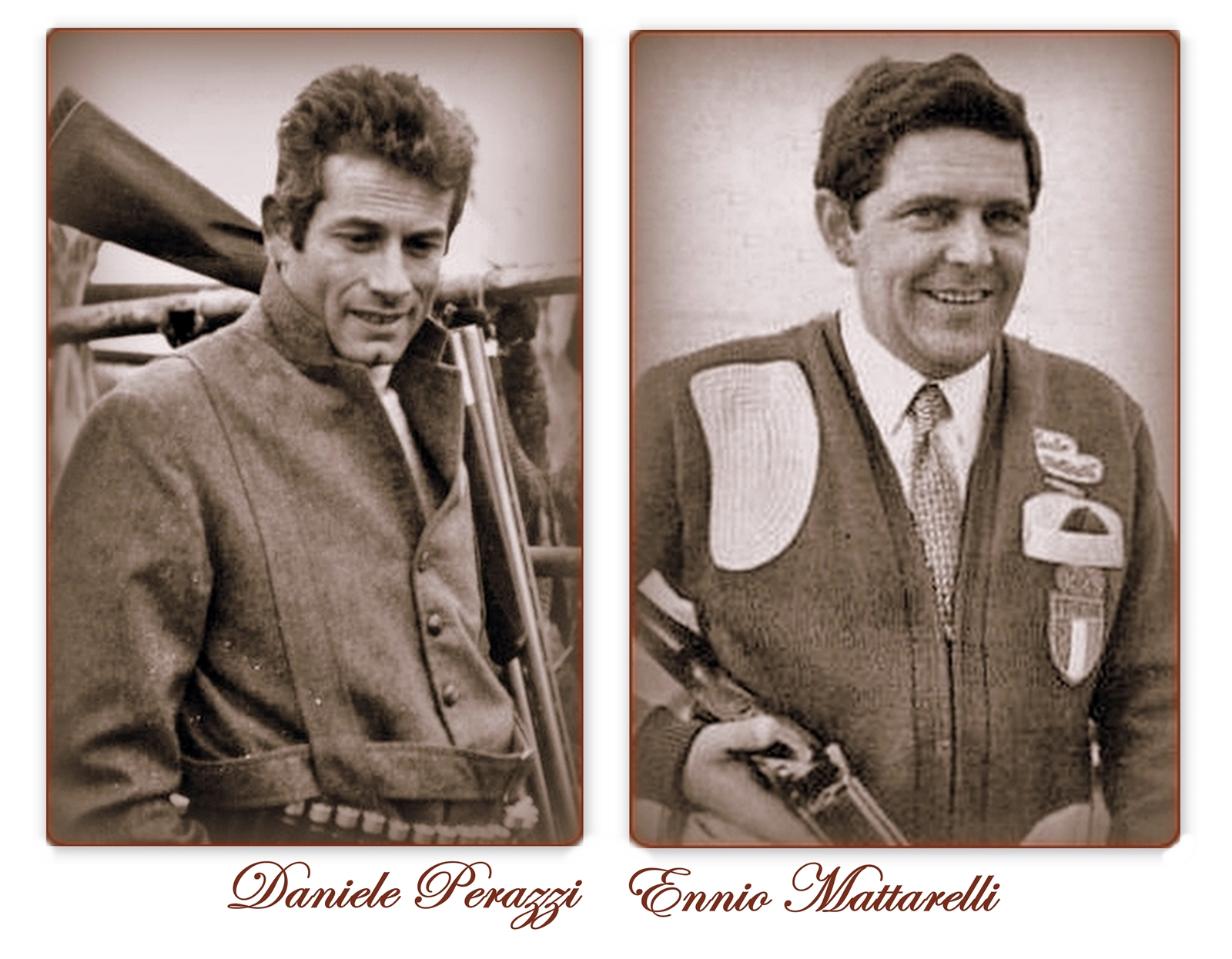 DC3, the competition side by side.
From the collaboration among these two technicians came out an unusual side by side too, at the range it behaves as an over and under.
The two parallel lumps are machined from solid together with the monobloc, they are placed each under its barrel. Differently from the usual side by side configuration, with two aligned lumps, the lateral loads are in this way reduced.The contact surface between the lumps and the hinge pin is also doubled.
This particular configuration of the lumps, together with a fine adjustment on the action, allows this side by side to bear the weight given by thousands of shots.
The locks are hand detachable
---