GUYOT N. & C.ie Paris France
---
BRAND: N. Guyot & C.ie – Paris  France
SERIAL: 8312  – Mod.: Bar in wood.
BORE: 24 (0,591)
BARRELS length & weight: 25,59 in – 2,11 lb
1st BARREL CHOKE: improved cylinder
2nd BARREL CHOKE: full
CHAMBER: 2,56 in
STOCK LENGTH: 13,2  in (right hand)
WEIGHT: 4,52 lb
MANUFACTURE YEAR: 1875
NOTES: Damascus barrels, concave top rib, action flats 1,89 in, bar in wood hammer gun, double trigger, safety on the bottom strap.
Grade 3 wood, English scroll engraving.
This Guyot tells us how a side by side for a lady should be in the 2nd half of the XIX century.
Light as the bow of Diana, thin as the waist of the owner, and, of course, extremely elegant.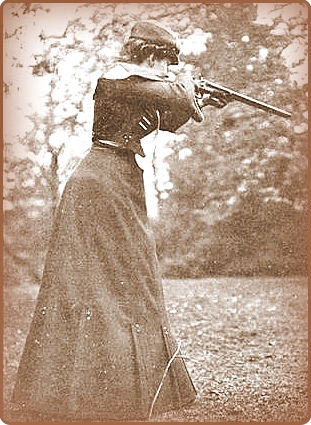 If a bar in wood side by side is fascinating, a 24 bore one becomes precious.
And it's not only this: Guyot, a master in the creation of the parts of the gun, together with the skilled engraver compiled with those canons suggesting that an extreme simplicity is the essence of the good taste.
The substance is just as important as the aspect; fine mechanics, accurately refined side locks.
The only presence of the English punches let us think that the gun, made in Paris, was exported and proofed in England. 
---